November 5 2019 |
News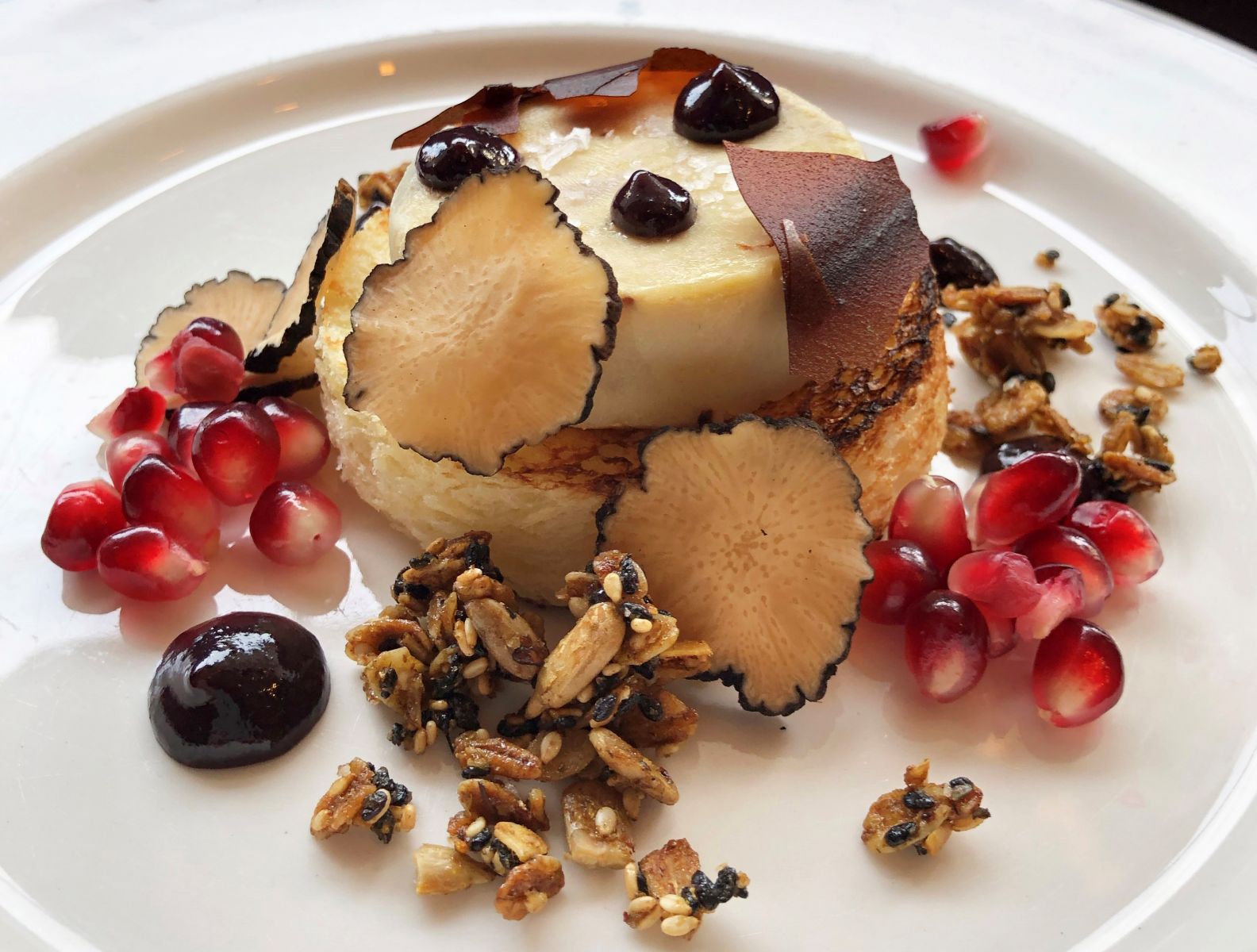 Celebrate the holidays with family, friends and delicious food at Galatoire's and Galatoire's "33" Bar & Steak. Galatoire's and Galatoire's "33" Bar & Steak will feature special menus featuring culinary creations from Executive Chef Phillip Lopez. The offerings will be served in keeping with the high expectations guests have come to expect from the world renown culinary institution.
Galatoire's "33" Bar & Steak's Thanksgiving menu includes a dessert choice, choice of Roasted Chicken Soup or Frisee and Roasted Squash Salad, along with family style pairings of:
Andouille Cornbread with Honey Fennel Butter
Candied Yams with Crunchy Pecans & Marshmallow
Green Bean, Country Ham & Mushroom Casserole
Smoked Louisiana Oyster Stuffing
Vanilla Bourbon Brined Turkey with Neck Gravy
Herbed Crusted Prime Rib with Rosemary Au Jus
Thanksgiving dinner is $85 per person, excluding beverages, tax and gratuity. Kids 12 and under $40. Available Thursday, November 28 from 11:30 a.m. to 3 p.m. (last seating). In addition, Galatoire's will be serving a traditional Thanksgiving plate consisting of Fried Turkey Breast accompanied by seafood eggplant stuffing, sweet potatoes, cranberry sauce and turkey gravy. Galatoire's a la carte menu will also be available.
Once the Thanksgiving feasts are over, the restaurants will shift their focus to Réveillon.
Galatoire's Réveillon menu
First Course:
Turtle Soup or Roasted Beet Salad-Arugula, Louisiana citrus, Pistachio, Blue cheese, Champagne vinaigrette
Second Course:
Shrimp remoulade, Charred lemon or Fried oysters, garlic tabasco aioli
Third Course:
Roasted Half Chicken-Brussel sprouts, bacon, caramelized onions, pickled peppers $45;
Fried Trout- crab Yvonne, Satsuma meuniere sauce $50; Confit Duck Leg- Black eyed pea and collard green cassoulet, meyer lemon gremolata $55; Grilled Filet Mignon-mushroom bordelaise, pommes puree $60 add foie gras +$15
Fourth Course:
Bread Pudding with Banana praline Sauce; Muscadine Sorbet-Elderflower Crema; Caramelized White chocolate pot de crème-cranberry compote, almond granola
~~
Galatoire's "33" Bar & Steak Réveillon Menu
First Course:
Foie Gras Torchon: Pomegranate, Black Garlic, Brioche, Beet Licorice Puree; Jumbo Lump Crab Agnolotti: Wild Mushroom, Sweet Pea, Tomato, Vermouth Cream, Black Truffle
Second Course:
Lobster Bisque: Gilded Lobster Ballotine, Vanilla Tapioca, Potato Crisps; Chicory Salad:
Brown Butter Vinaigrette, Baby Radishes, Croutons, Tomatoes
Third Course:
Pan Roasted Halibut: Confit Fingerlings, Grilled Fennel, Persillade Sauce ($60); Roasted Black Duck Breast: Black Mole, Baby Carrots, Wild Pickled Cherries ($70); Grilled Eye of Ribeye: Smoked Potatoes, Roasted Parsnips, Fig Demi-Glace ($75)
Fourth Course:
Louisiana Citrus Tart: Citrus Custard, Meringue, and Bergamot Ice Cream; Petit Gateau: Hazelnut Praline, Caramelized White Chocolate; Strawberry & Pistachio Entremet: Strawberry Diplomat, Pistachio Sable, Pistachio Gelato
Call (504) 525-2021 to make your reservations today at Galatoire's or call (504) 335-3932 to make your reservations at "33." Either reservations can be made for this special meal through for .
« back to news